INTRODUCTION
Home > Company > INTRODUCTION
Hello. We would like to express our deepest gratitude and welcome to our customers
who have always given their unwavering interest and support for the development of
KUM YANG MATERIALS CO.,LTD.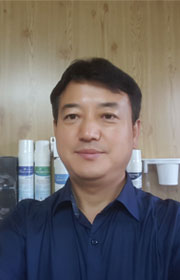 Starting from 1981 when there was no awareness of the significance of bio-ceramics and Far infra-red radiation, our company started as a joint-venture company with the world-class Japanese bio-ceramics firm, Sung Ene Co., Ltd. and has consistently focused on bio-ceramics and environment-related businesses and water treatment products ceramic ball, filters, water purifier, eco-friendly fertilizer under the company philosophy "For human healthy life by our technology."
Consequently, for 35 years, our company has acquired many technical knowledge in domestic and overseas industrial sites and provided products for effective bio-ceramics related water treatment while greatly contributing to stable operation and productivity increase through developing and offering technologies in need.
Today, KUM YANG has established itself as a dominant player in the world ceramic ball market. We take pride in the fact that our company is the No. one original ceramic ball manufacturer in Korea and strive to "provide customers with better products and services" with a new management basis through management innovation activities and accumulated technologies and various know-how.
Furthermore, we do our best to create new values for both customers and company by pursuing new projects for "cost saving at site, water and energy saving" and we hope you continue to show the same interest and support.Thanks you very much
C.E.O Kwang Jin, Park